How Can I Help?
You support our Mission when you become a Member, attend a fundraising event, volunteer your time, or simply make a tax deductible donation. Some employers match charitable donations given by their employees. Also, did you realize you can contribute to us while shopping whether locally or on-line? Please see our website for more information!
JOIN!  BE A PATRON OF THE ARTS!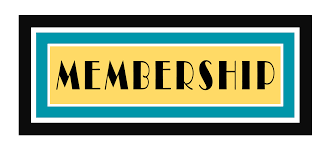 Membership
Make a difference and join!  As a KLSD ArtsALIVE member, you will be joining a community of people dedicated to keeping music, theatre, performing and visual arts a vital part of our community.  We believe that promoting the arts in our school district provides an opportunity to unify and celebrate our entire community through arts related events and programs. 
By becoming a member, you will also support our Mission statement which is to promote and enhance the Arts Education received by our students and to show appreciation for the outstanding work being done in all areas of the Arts in the Katonah-Lewisboro School District.
Annual Membership are fully tax deductible and have many different levels including a variety of benefits. Please see our Membership page for the 2023/24 year!
We now have PayPal for your convenience on the Membership page.
Or you may send your checks to:
KLSD ArtsALIVE
c/o John Jay High School
60 North Salem Road
Cross River, New York 10518
email: klsdartsalivemembership@gmail.com
Support our Community Partners
KLSD ArtsALIVE looks for Community Partners  that are aligned with our Mission and wish to enhance their commitment to the community and the arts.  Community Partners are nonprofit organizations that are invested in collaborating with us to further the welfare and vitality of KLSD Arts Programs and our community,  through the arts.  Community Partners will receive year round recognition on our website.  Please reach out to our development team if interested in that option!  KLSD ArtsALIVE will further our relationship by hosting  Member related events at your location.   Here are our Community Partner Donors
Questions!  Please send an email to klsdartsalivedevelopment@gmail.com
Volunteers play a key role for KLSD ArtsALIVE
If you love the Arts and want to be involved in supporting our mission, please consider joining our volunteer program. When selecting your membership, please let us know your areas of interest, whether it's at the Elementary, Middle School or High School level. Please volunteer your time and talents while promoting and enhancing the Arts Education received by our students and to show appreciation for the outstanding work being done in all areas of the Arts in the Katonah-Lewisboro School District.
Matching Gifts
If your company matches your donations, the impact of your gift is doubled! When giving, please indicate that KLSD ArtsALIVE should expect a matching gift from your company and we will follow up accordingly.
Contribute while you shop
Details to follow soon………..
Contact Us:
General Inquiries……klsdartsalive@gmail.com
Development…….klsdartsalivedevelopment@gmail.com
Join us for the KLSD ArtsALIVE events throughout the 2023/24 school year.    Whether it's at one of our school programs or one of the many Events we will be having at our Community Partner sites, we look forward to celebrating the arts with you!
There are several ways that you can support the arts at KLSD:
Memberships and Donations
Purchase a plaque on The Wall of the Arts
Thank you for your continued support.